Site levels
Site levels are used in the construction field to check the elevations of a section in relation to the height of the proposed new building. It's important that this is completed at the start of a new project to save time in the long run because although land may appear flat, it probably isn't.
Learn more
Get in touch
Building setouts and location certificates
For a streamlined construction process, your proposed building must be set out to map out the height and footprint of the new build. Our top-of-the-line equipment can ensure your project is set out accurately to match what has been referenced on plans and pegged to define boundaries and the exact position of a section. We can also certify it later if this is required by your Building Consent.
Learn more
Get in touch
Other construction surveying services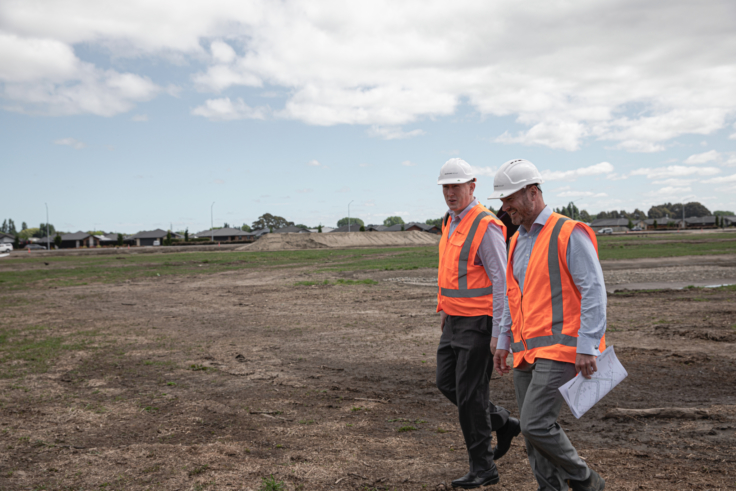 All the land development expertise you need
Whether you need us for just one aspect of a project or a complete solution, we have expertise in all areas of land development in-house. We will simplify the process and maximise opportunity wherever possible throughout your development.
Learn more about us